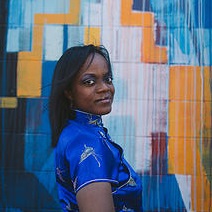 About A.R. Robinson
A spiritual seeker since her early teens, A.R. Robinson has always been interested with the unseen world, and has studied many world religions. On August 17, 2007, a pastor challenged, "You've tried the rest, now come try the best!" Intrigued by his confidence in Christ, A.R. Robinson accepted his challenge and gave her life to Jesus half-heartedly at the age of 27. Her life has not been the same since that day! In May 2010, she graduated from Charis Bible College, and now travels on mission trips, fights against sex trafficking and writes edgy religious fiction.
About Love, God & Tattoos
LOVE, GOD & TATTOOS is an Urban Religious Fiction series written by A.R. Robinson. The story chronicles the adventures of a young tattoo artist and her struggle to maintain a positive relationship with God and herself while living on the harsh streets of Los Angeles.​